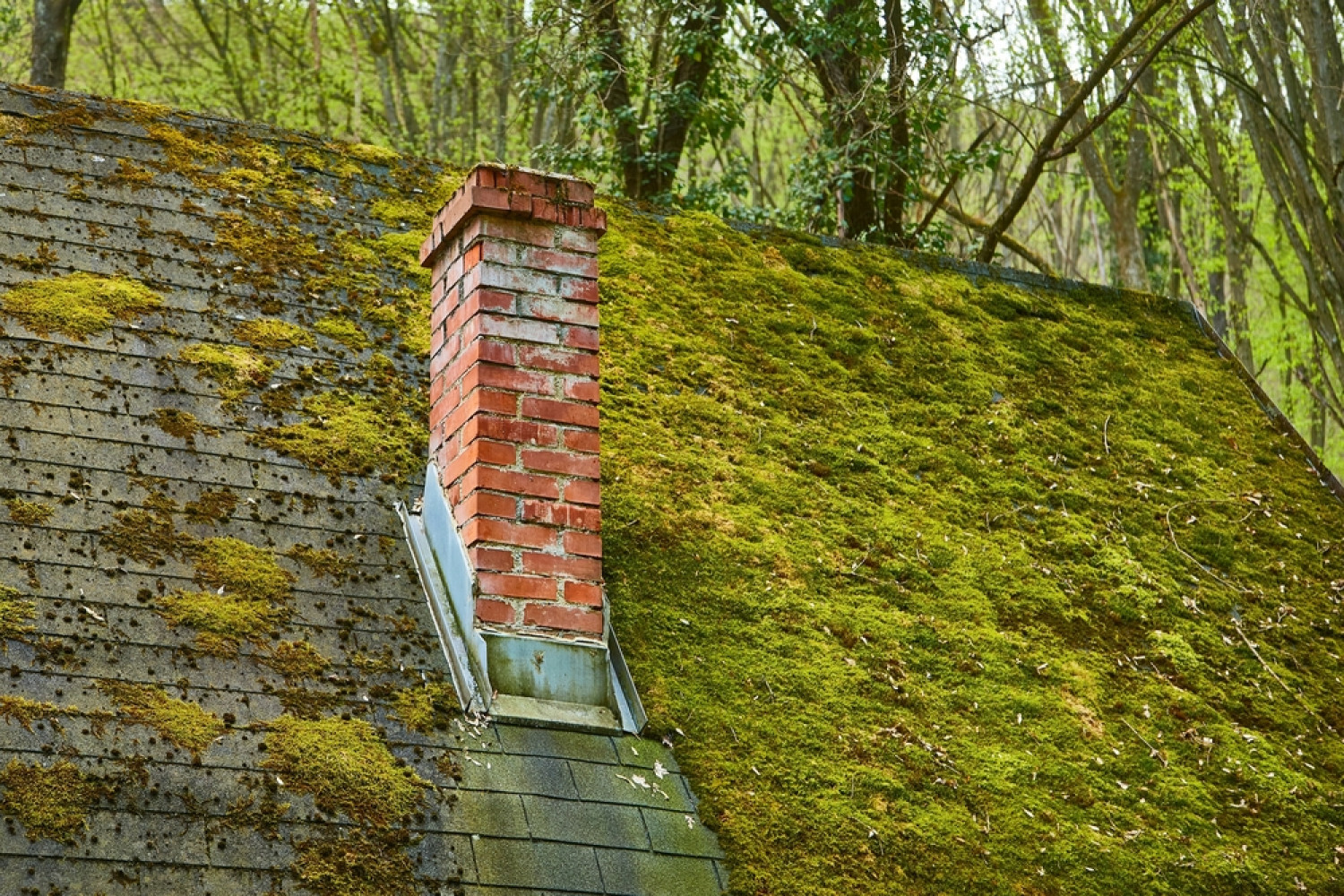 Moss Removal and Treatment
Don't Let Moss Take Over Your Roof
Depend on us for roof moss removal services in the Grants Pass, OR area
Moss might seem harmless, but it can cause a number of issues when it grows on your roof. Not only will moss make your roof look old and unkempt, but it can also retain moisture and lead to severe water damage. If you notice moss on your roof, get in touch with Rhoads Roofing, LLC. You can rely on us for effective roof moss removal services.

Our roof moss treatment team serves residential and commercial clients in the Grants Pass, OR area, and we can treat any kind of roof. Call 541-640-2336 today to arrange for service.
We'll remove moss from your roof for good
Here's how our roof moss treatment process works:


First, we'll scrape the moss off of your roof
Next, we'll use Moss Out! to kill the moss so it won't grow back
Finally, we'll clean your roof and make sure there's no moss in your gutters
Contact us now to arrange for roof moss removal services.
RESTORE THE FLOW TO YOUR GUTTERS
Does climbing up a ladder to clean your gutters make you feel queasy? If you need gutter cleaning assistance, contact Rhoads Roofing, LLC in Grants Pass, OR. When you arrange for roof moss removal services with us, we'll remove the leaves, sticks, and other debris clogging your gutters. We'll also be sure to clean up the resulting mess.

Call us today to arrange for roof moss removal services.
Moss Treatment = Clean Gutters
Take advantage of our gutter cleaning that comes included with every moss removal package!
If your gutters aren't working right, you might need to call a professional. Luckily, Rhoads Roofing, LLC has you covered with our moss removal and treatment services. We help homeowners in the Grants Pass, OR area get rid of moss, leaves and other debris that may be blocking their gutters.

All of our gutter cleanings are performed by hand. But for heavy-duty cleanings, we can use a blower to speed the process up and remove stubborn clogs.

Contact us now to book a gutter cleaning service for your home.
Benefits of clean gutters
Keeping your gutters cleaned is important for a few key reasons. When you get your gutters cleaned, you're helping to:


Preserve their life span
Ensure proper drainage
Protect your home and landscape
Get in touch with us whenever your gutters need to be cleaned in Grants Pass, OR.